WREXHAM WALKING FESTIVAL - June 2022
9 days, 20 walks, 294 walkers and 36 newcomers. A huge thank you to all the participants who joined us and especially to the walk leaders who made it all possible.
COME AND JOIN US IN 2023: Sat 3rd - Sun 11th June.
We look forward to seeing you!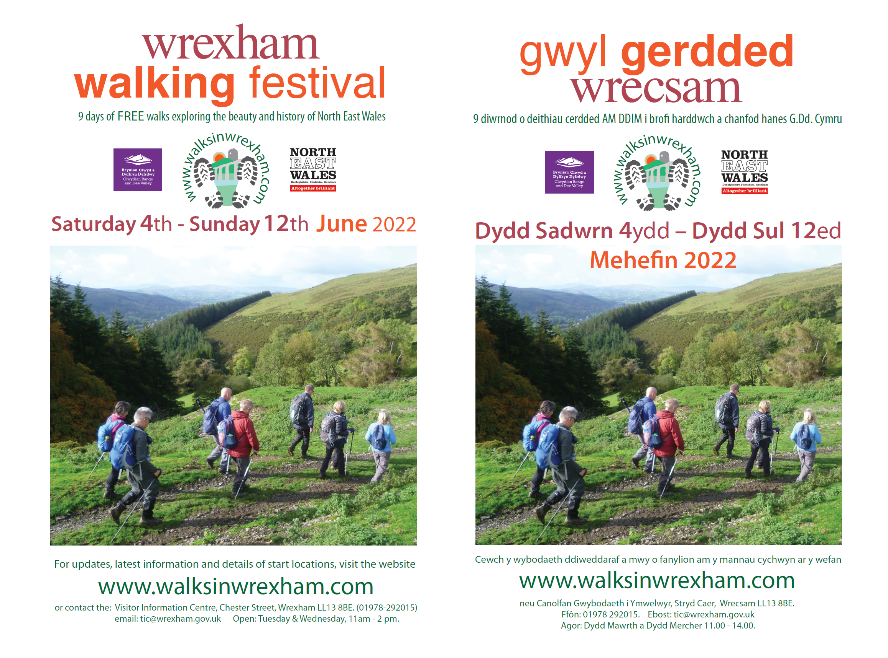 Detailed directions for finding the starting points of the walks