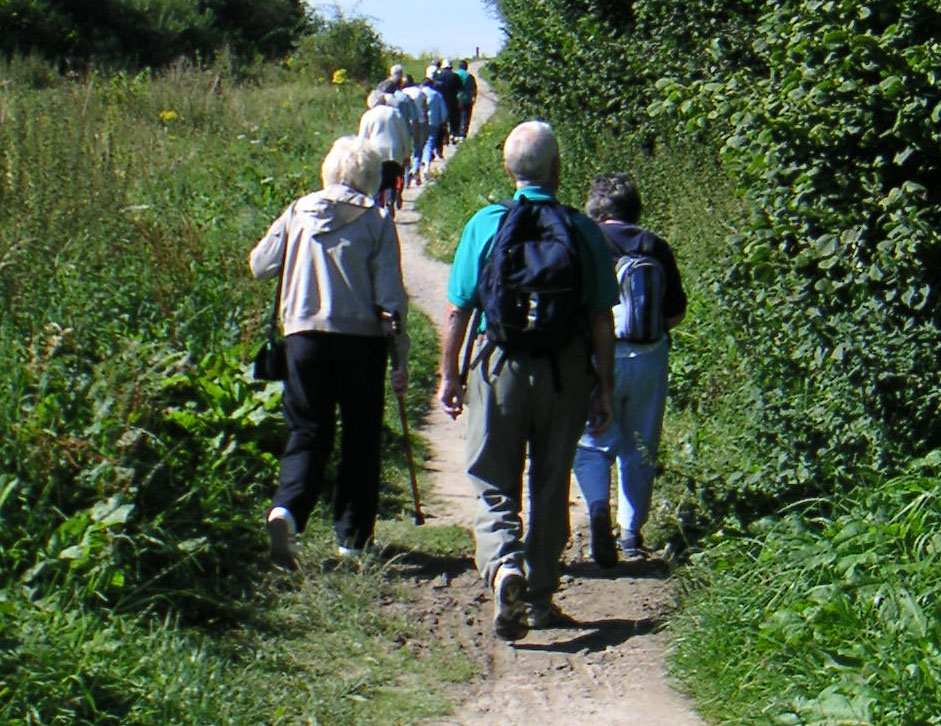 COEDPOETH WEDNESDAY WALK IS TAKING A BREAK UNTIL JANUARY 13TH, 2016 - HOPE TO SEE YOU ALL THEN
WISHING YOU A HAPPY CHRISTMAS AND A PROSPEROUS NEW YEAR
Some of the Wednesday Coedpoeth walkers taking a rest and admiring the view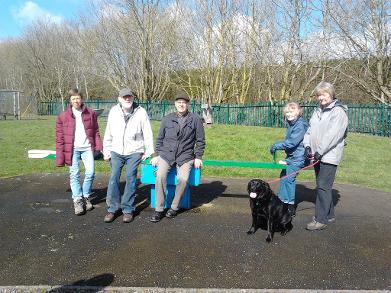 Monday
Chirk - 9.15 for 9.30am start at various locations, call Chirk Leisure Centre on (01691) 778666. Grade A, 2 miles over 60 minutes
Rossett - 1.45pm for 2pm start at the Burton Weir by the underpass, various routes used each week through fields and on footpaths. Grade A/B, 3 miles over 60 minutes
Tuesday
Gwersyllt Alyn Waters Country Park - 10.15am for 10.30am start from the car park. This is a challenging walk over varying terrains in and around the country park. Grade B+/C depending on the route used, 3-4 miles covered over 75-90 minutes.
Wednesday
Chirk
- 9.15 for 9.30am start at various locations, call Chirk Leisure Centre on (01691) 778666
Coedpoeth Meet at Plas Pentwyn car park 10-45 for 11 am start. Walk lasting about hour, easy pace. Ideal if you have not walked for some time due to illness etc.
Thursday
Acton - A lovely social and friendly walk starting from St Johns Church on Herbert Jennings Avenue at 10.45am for an 11am start. Join the striders, strollers or straggler groups! Grade A, 2-3 miles over 50-60 minutes depending on the walking pace you choose..
Llay - Join Karen and Pauline at the Llay Miners Car Park at 10.45am for 11am start, for a walk lasting up to 75 minutes which enters into Alyn Waters Country park. Using footpaths and paths in the park, this walk is suitable for beginners to walking and all ages, especially children and refreshments are available in the Welfare after the walk. Graded as an A walk, it covers up to 2.5 miles.

Friday
Gwersyllt Meet at Gwersyllt Community Resource Centre, 2nd Avenue 10.15am for 10.30am start. Graded as B walk covers up to 3 miles lasting 75 to 90 mins. Many varied routes into Moss Valley, Alyn waters and scenic countryside.

Caia Park - Caia Park Partnership meeting at 10.45am for an 11am start outside the Diner Queensway court Caia park opposite the leisure centre. Grade A, 60 minutes. Ideal for beginners.

Erddig - 1.15pm for 1.30pm start at the Felin Puleston Car Park. Guided walk through Erddig National Trust Land. B grade walk covering 3 miles over 90 minutes.