Wrexham Walking Festival 2016
Details can be found here - www.walksinwrexham.com/walking-festival-2016.php
GO GREEN 4 HEALTH WALKS
Walking Football

No age limit - No running - Just fun
Every Thursday from 2nd July 2p.m. to 3 p.m. at Alyn Waters
Anyone interested please contact Antony on 01978 757524 or anthony.quinn@groundworknorthwales.org.uk
ACTIF WOODS WALES & GROUNDWORK NORTH WALES
Walks at Bonc y Hafod, Felin Puleston and Ty Mawr Country Park every Wednesday starting 22nd April to 8th July
For more details contact Amanda or Geraint on 01978 757524 or e-mail
amanda.fitton@groundworknorthwales.co.uk or
geraint.hughes@groundworknorthwales.co.uk
WALKS WITH A DIFFERENCE
WILDLIFE TRUST - SUMMER EVENTS
CONTACT - SIMON MILLS 01244 571091
PLEASE NOTE THAT THE WALK ON 21ST JUNE HAS BEEN POSTPONED UNTIL 28TH JUNE
Sunday 28th June 2.00 p.m. Prees Heath near Whitchurch. Silver Studded Blue Butterflies should be at their peak on this Butterfly Conservation Reserve on the site of a WWII aerodrome. We can help by adding our sightings to BC records. Parking is available at the truckstop car park (pay and display) at the roundabout junction of the A41 and A49 at SJ557380. We will then ferry people to the reserve about 1km south on the A49. Leader to be confirmed.
Wednesday 15th July 7.00 p.m. Coed Henblas. Joint visit with Clwydian branch. A first chance to see this new woodland reserve donated to the Trust by John Harrop. Park at the Three Pigeons car park (far north end please) on B5429 at SJ147545. Leader Mal Ingham
Sunday 26th July 2.00 pm. Y Graig. Joint visit with Clywdian branch. Commanding spectactular views to South and North this walk will have a steep climb through woods to the limestone peak and back to the old quarry area. Park considerately please where we will hope to have "wardens" directing you by a small common at SJ08767194 and we will take the Clywdian Way to the reserve. Leasder Kipper Davies
Sunday 23rd August 2.00 pm. Riverside walk at Holt. Late summer walk along the River Dee (on the Welsh side). Dragonflies and damselflies will still be flying and we can look out for river mammals and birds. Park in Holt village around SJ41055391 and meet at Holt Castle. Leader Bryan Formstone
Sunday 27th September 10.00 a.m. prompt. Autumn Waders at Connah's Quay. Joint visit with Clywdian branch. Note the early time to catch the spring tide driving birds in to the shore. Usual wildfowl and waders with Spotted Redshank, Greenshank and Peregrine probable. Meet by the barrier to the reserve at SJ272713. Leader Steve Palin
ACTIVE WOODS WALES
For further details contact Anne Brenchley on 07530761743 or
Geraint or Emma on 01978 757524
2014 Walking Programme for Walkabout Wrexham

Download the new walking programme for 2014 below.

Congratulations to Kelvin Mole who won a prize in the Fron walking group photo competition with this wonderful picture. Well done Kelvin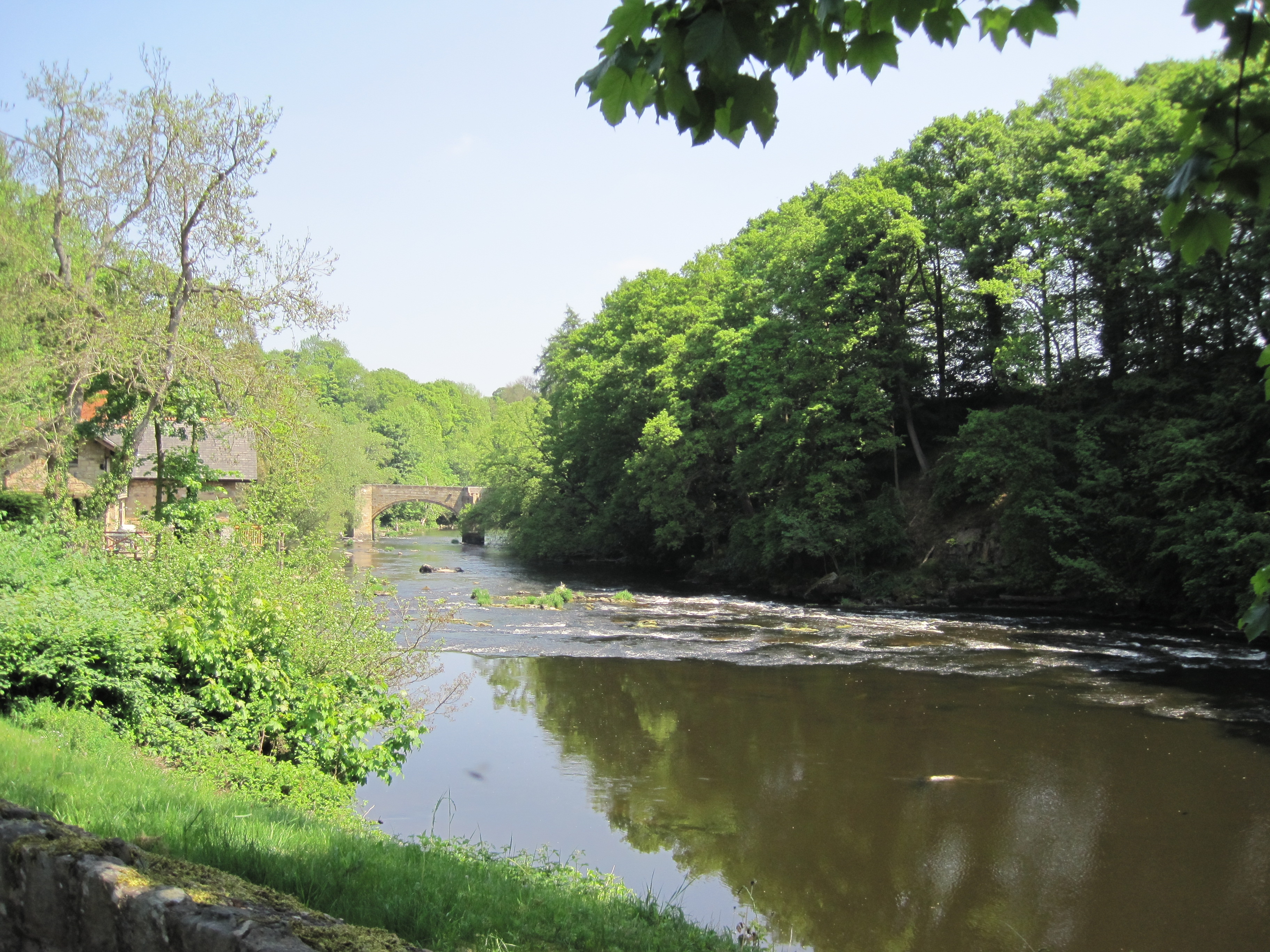 Congratulations also to Emily Larwood (daughter of Kim) and Taylor Dodd Jones (grandson of Ann Dodd) who won prizes in the junior section of the photography competition.
Lovely photo of Emily with her exhibit and prize - well done Emily.
-------------------------------------------------------------------------------------------------------------------------------------------------------------------------------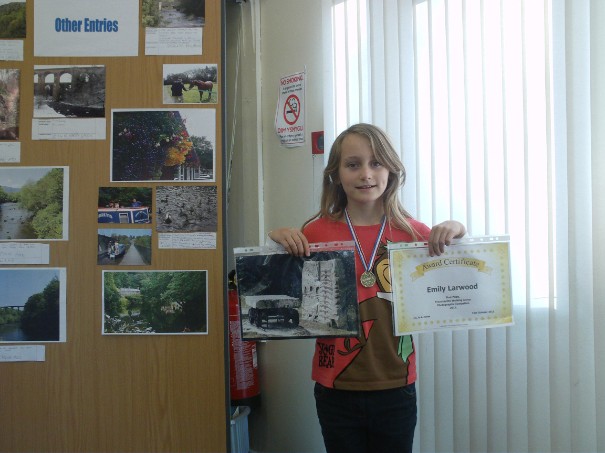 Charlie Berry, The Oldest Walk Leader in the Uk? Listen to his interview - listen below!

Happy birthday Murran Olivia who will be one on Sunday, 8th May. Love to you , Natalie and James.
March 2011
Volunteers at Walkabout had their own stall at AVOW's 'Big Health Day' on 30th March at the Wrexham Memorial Hall.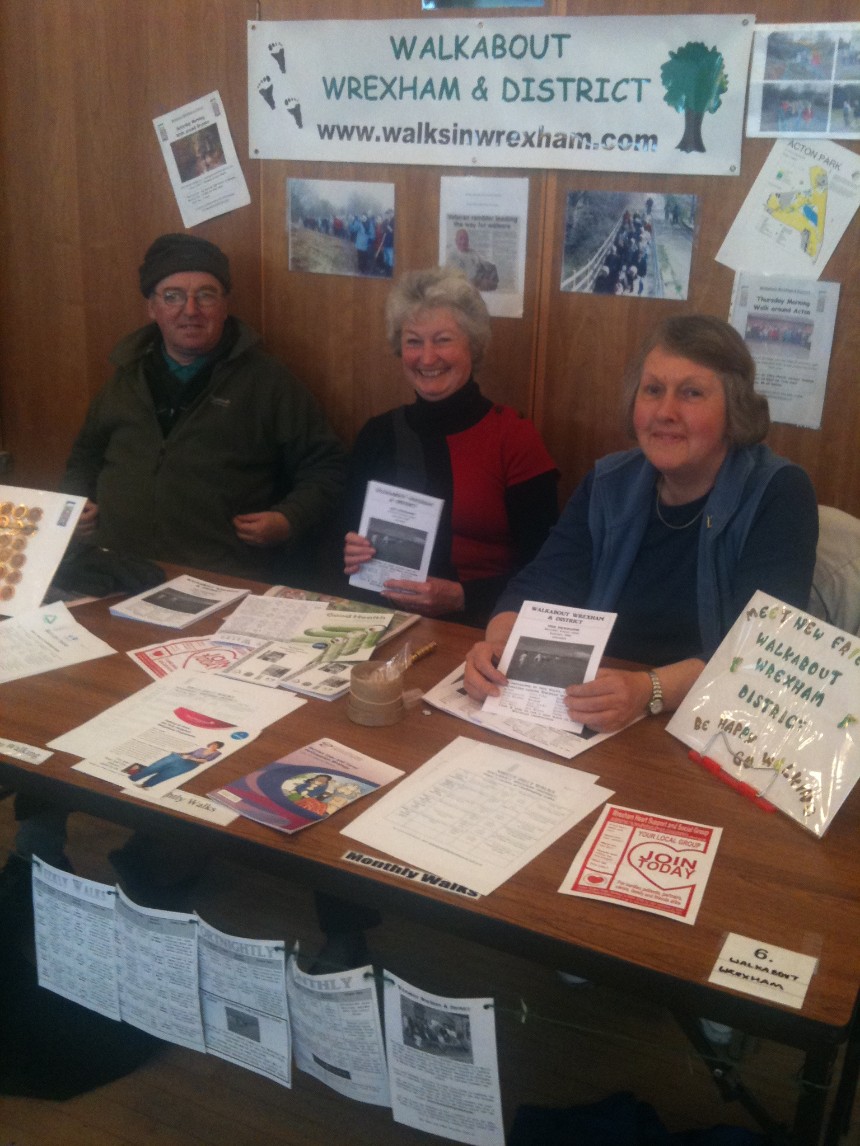 February 2011
The walk leaders involved in the Cefn Mawr walks are also involved in the developments at the Canal so please visit the new website at
www.plaskynastoncanalgroup.org

Happy Birthday Charlie!

Charlie Berry, who is still an active walk leader despite having one knee and one hip replacement, will be celebrating his 90th birthday on 12th November. Charlie leads the Friday afternoon walk at Erddig and is a very popular figure with all the walkers and fellow walk leaders.
We wish you a very happy birthday, Charlie, and thank you from the bottom of our hearts for all the wonderful work you have done with Walkabout Wrexham and the ramblers.

CEFN MAWR WALKS - more information

In July, August and September the Cefn walks will be as follows:


Dogs on leads and pushchairs welcome.
All welcome for these pleasant Saturday afternoon strolls.

Saturday Walks in Alyn Waters
All walks are circular through countryside and meadow.
SOLID FOOTWEAR RECOMMENDED
For more details RING 01978 751385
8th May 2010
Birth of Murran Olivia Edwards! Natalie (former Walkabout Wrexham Co-ordinator) gave birth at 22.17pm after a 3 hour labour, all that walking must have paid off! Mother and baby doing fine and hoping to be on some walks soon.

20th April 2010
The Walkabout Wrexham Celebration event took place at the Memorial Hall in Wrexham to mark the success of the scheme in its 9 years with Groundwork Wrexham & Flintshire. The event also celebrated the future of the walks through Walkabout Wrexham & District with speeches from Natalie Edwards (Walkabout Wrexham Co-ordinator), Bill Stephens (Chair of WW&D), Chris Fox (Health Team Manager), Aled Roberts (Leader of Wrexham Council) and Lesley Griffiths (AM for Wrexham).