NEWS

Wrexham Parks, Countryside and Rights of Way Service - Walks 2018

Sunday 20th May - Clywedog Trail through Plas Power Woods
Minera Lead Mines (LL11 3DU) to Kings Mill, Clywedog Trail Walk (9 km/ 5.6 miles). Self-led and guided options finishing at Kings Mill with a minibus service back to Minera. Starts from 10am, last bus back at 4pm. £2. Booking is essential and U16s must be accompanied by a parent/carer. For more details, see www.woodlandtrust.org.uk/news/events/

Wednesday 6th June - Wrexham Industrial Estate and Isycoed Guided Walk
Meet at the Council depot, Abbey Road South, Wrexham Industrial Estate (LL13 9PW). Starts at 6.30pm. 6 miles. 3 hours. No dogs. Free. Expect grassland, gates and stiles.

Wrexham Walking Festival 2018
Details can be found on the 'Walking Festival June 2018' tab above.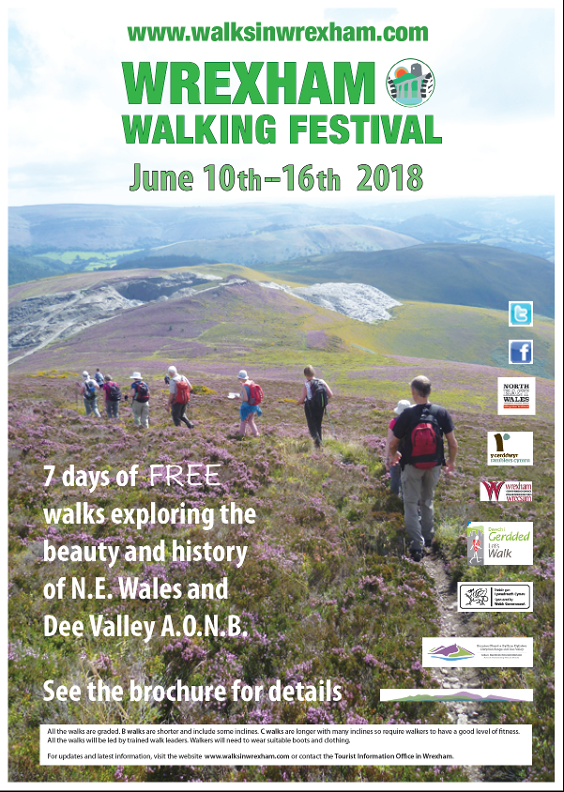 Wrexham Parks, Countryside and Rights of Way Service - Walks 2018


Wednesday 20th June - Orchid Walk
Meet at Alyn Waters (Llay side car park). Come and see these rare and splendid plants. 1.30-3.30pm. All ages. Free.

Tuesday 26th June - Tree Walk
Join the Tree Officer for a guide to Acton Park's trees. Meet at the bowls pavilion (LL12 7PG). 1.30-3pm. Free.


Wednesday 18th July - Rhosllanerchrugog Mountain Reservoirs Guided Walk

Meet at the Sun Inn car park (LL14 2LG). Starts at 6.30pm. 5.5 miles. 2-3 hours. No dogs. Free. Expect inclines, moorland, grassland and stiles.


Saturday 4th August - Bettisfield Canal and Mosses Guided Walk

Meet at the Village Hall car park, Bettisfield (SY13 2LD). Starts at 10.30am. 8.5 miles. 4-5 hours. No dogs. Free. Grassland, no stiles. Bring a packed lunch.
Ross-on-Wye Walking Festival - 28th to 30th September 2018
For more details - http://www.walkinginross.co.uk/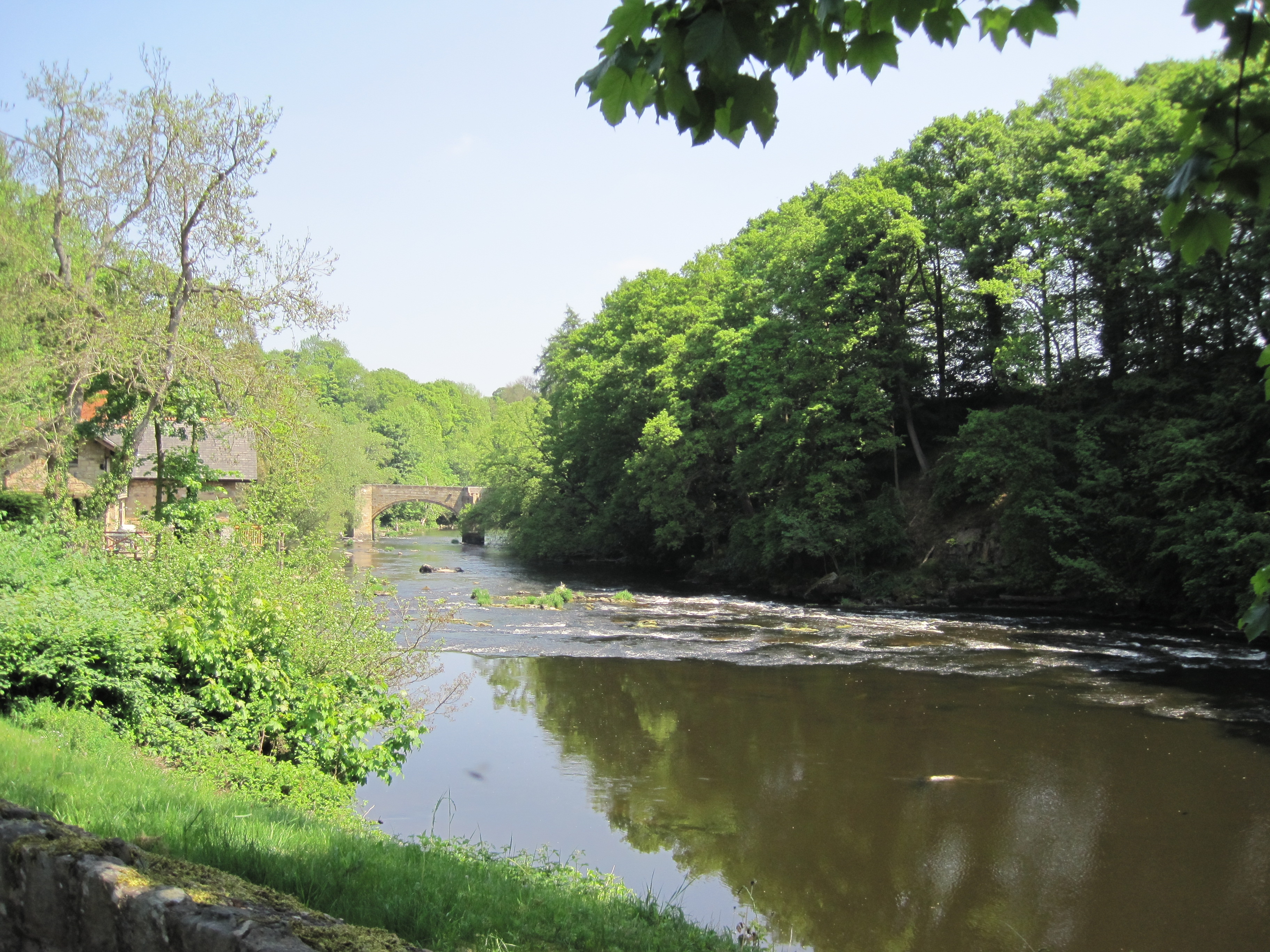 Kelvin
NORDIC WALKING

On Fridays at Alyn Waters Country Park, Gwersyllt. Meet at the Visitor Centre (LL11 4AG) at 9.00am. The walk is generally in the country park (Gwersyllt and Llay sides), covers 3-4 miles and lasts about 90 minutes with refreshments available afterwards at the Visitor Centre. Beginners welcome. For more details, contact sheilamdow@aol.com
__________________________________________________________________________________________________

ACTIF WOODS WALES & GROUNDWORK NORTH WALES


Walks at Bonc y Hafod, Felin Puleston and Ty Mawr Country Park every Wednesday


For more details contact Amanda or Geraint on 01978-757524 or e-mail
amanda.fitton@groundworknorthwales.co.uk or geraint.hughes@groundworknorthwales.co.uk
ACTIVE WOODS WALES
For further details, contact Anne Brenchley on 07530-761743 or Geraint or Emma on 01978 757524


SATURDAY WALKS AT ALYN WATERS
All walks are circular through countryside and meadows.
SOLID FOOTWEAR RECOMMENDED
For more details, ring 01978-751385